Eiffel Tower, Empire State Building Gone Invisible
Two major world landmarks went dark Monday night to honour the victims of a deadly mass shooting in Las Vegas.
Videos and photos posted to Twitter show the Empire State Building in New York City and the Eiffel Tower in Paris both going dark to mark the shooting, the worst in modern U.S. history.
Empire State Bldg remains dark for victims of Las Vegas shooting. Shines orange halo for gun violence awareness. https://t.co/FDJex1Pp4H

— NBC News (@NBCNews) October 2, 2017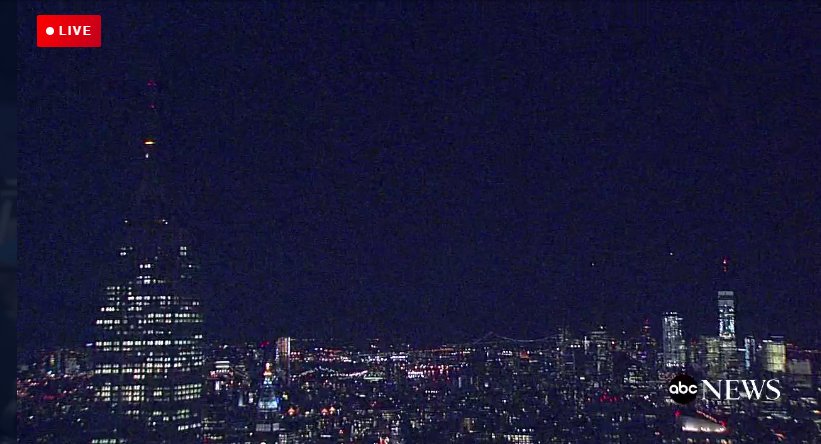 The Empire State Building issued a statement earlier Monday saying it would go dark "in sympathy" for the victims of the Las Vegas shooting. A halo on the tower was also lit orange to raise awareness of gun violence.
At least 59 people were killed and 527 others were injured when gunfire broke out at a country music festival in Las Vegas Sunday night.
Police say Stephen Paddock fired on the crowd at the concert from the 32nd floor of the Mandalay Bay hotel. He was found dead in his room when police breached the door.
President Trump condemned the mass shooting Monday, calling it "an act of pure evil."